Accepting Applications: Tri-Chamber Grant Program
The Tri-Chamber Grant Program is a grant assistance program born out of the COVID Cares Act, and its purpose is to help small businesses who have been economically impacted by the pandemic. In a joint effort, the Asian Chamber of Commerce, Latin Chamber of Commerce, and the Urban Chamber of Commerce have come together in the spirit of Community to provide real assistance to real businesses! This grant program is for businesses within the unincorporated Clark County.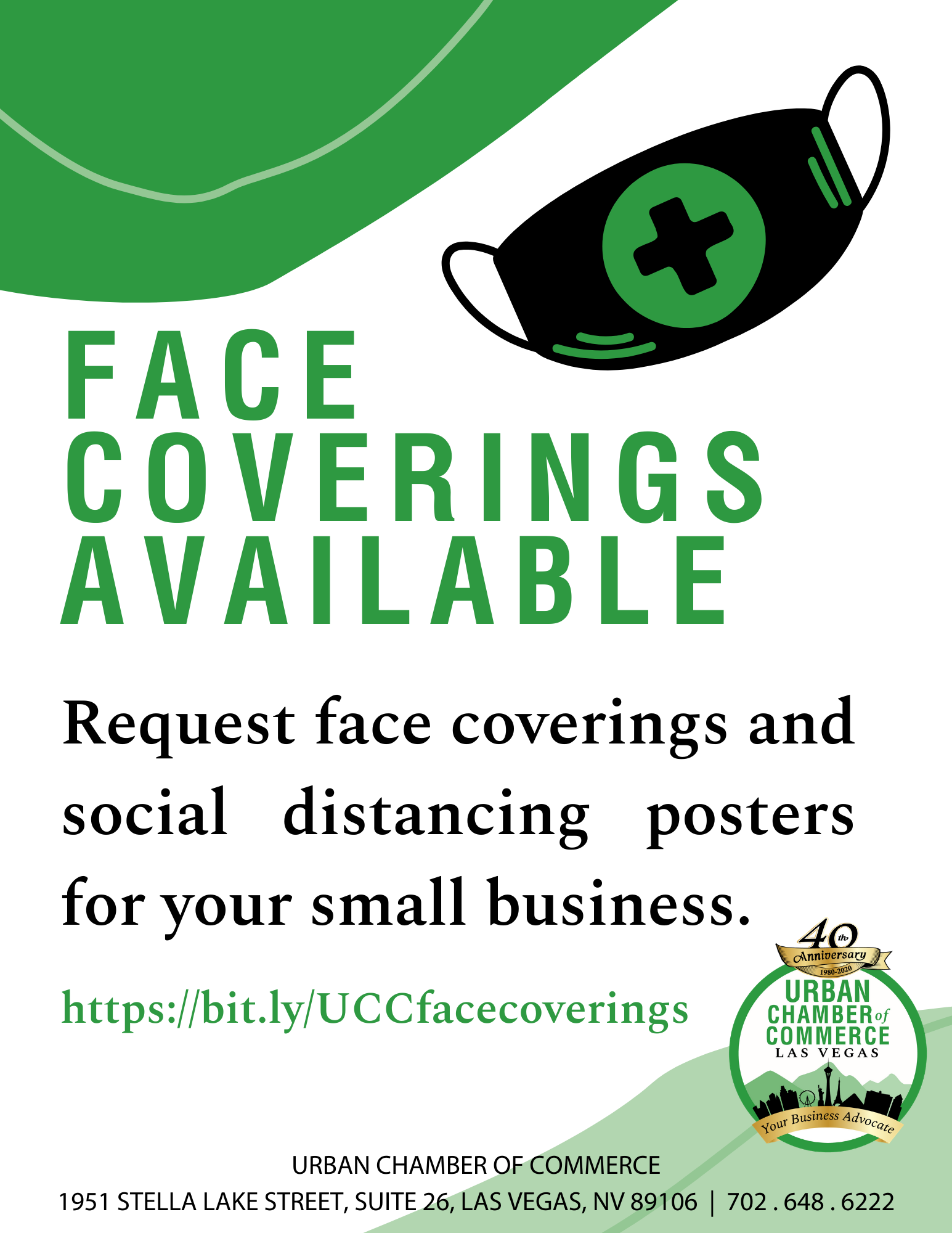 Request Free Face Coverings
The Urban Chamber of Commerce, in coordination with the Nevada COVID-19 Response, Relief & Recovery Task Force and the United Way of Southern Nevada, is making free Face Coverings and Social Distancing Guidance Posters available to small, diverse businesses (up to 25 employees) in our community. Keep your employees and your customers safe as Nevada reopens.
Please click the button to submit your request for FREE face coverings and social distancing posters. Let us help you do your part to keep our community safe.